Hello,
I face a problem in my graphical interface that I don't find how to resolve. On my right panel, I have an histogram plotted, on the left panel, I have a TGListBox to store histograms. (see picture)
When I start a zoom on the xaxis by clicking and sliding the mouse, if the mouse exit the canvas from above, below, or on the right, there is no problem. This means that if I release the click, the zoom is applied. If the mouse exit the canvas by passing on the TGListBox, and release the click, nothing happens, and when I put again the mouse on the pad, The transparent blue box showing the zoom range stay visible (see picture). To make it disappearing, I need to click on the TAxis.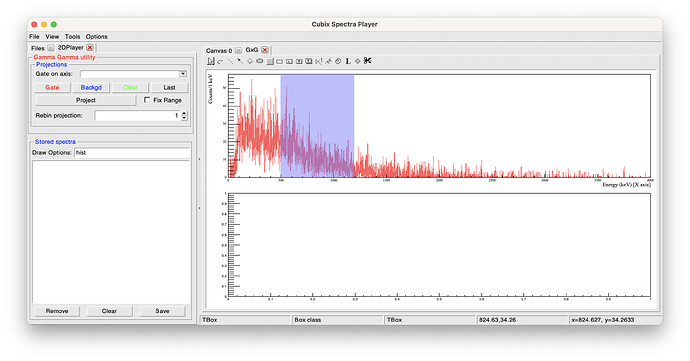 Do you have an idea of which signal could create this problem in the TGListBox (I guess in the underlying TGCanvas), and how I could fix this problem ?
Thanks in advance
Jérémie