Hello ROOTers,
I'm trying to choose the best binning for the next TH2F:
My goal is to get a good view of every diagonal slit: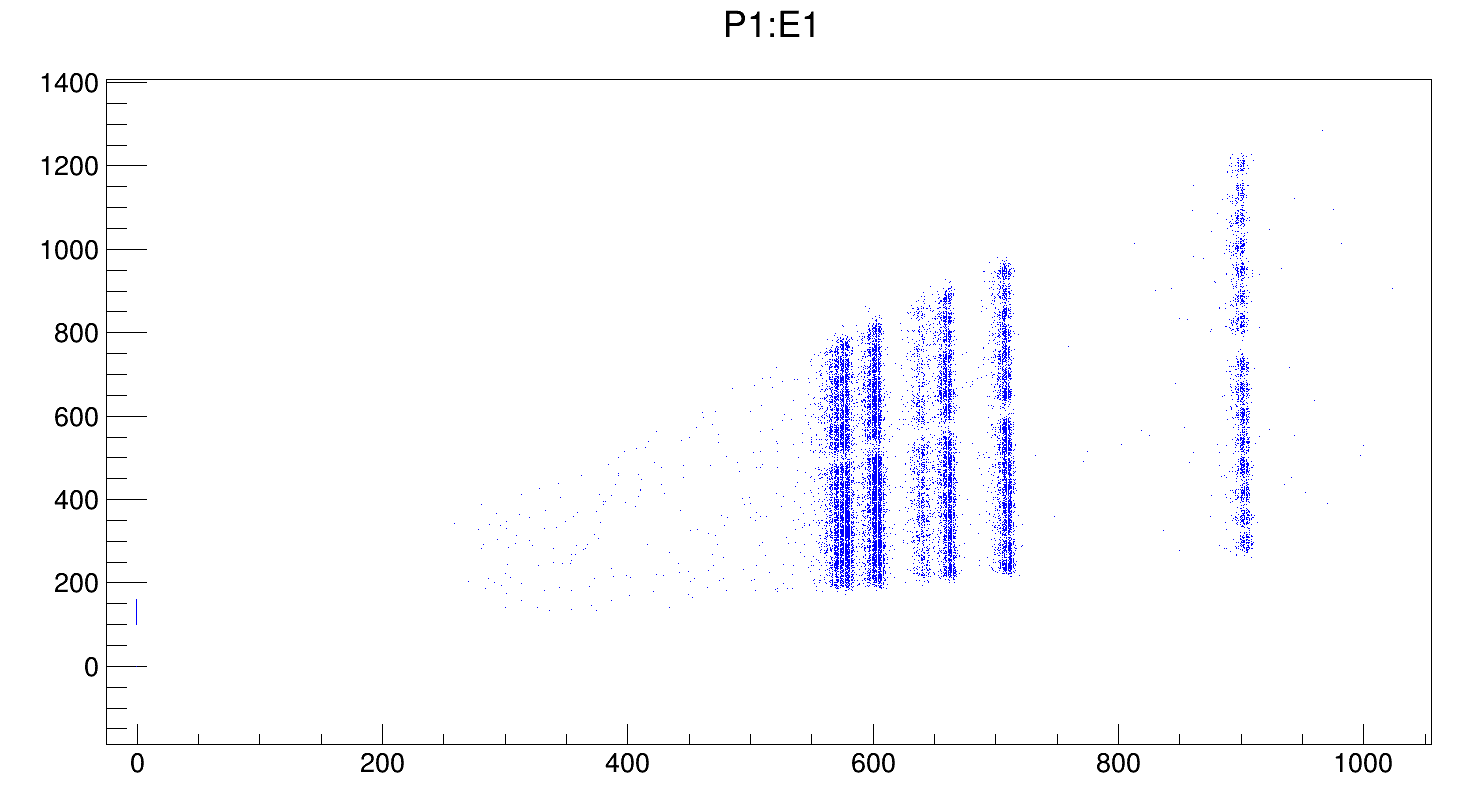 I'm using the command:
 ->DRAW(P1:E1>>htemp(nbins));

without getting any great results. Is there a method to individually choose the bin of P1 and E1 and then plot P1:E1 without ROOT losing information about the chosen binning?
The data are contained in a .root file
Thank you very much.