OS: Windows 10
Root Version : ROOT 6.15/01
Hello,
I have a histogram that I am trying to fit with a combination of Bernstein Pol (background) and a Gaussian (or a Crystal Ball) for the signal region. Previously, I had tried doing this with expo and a gaussian (crystal ball) but the fit was poor.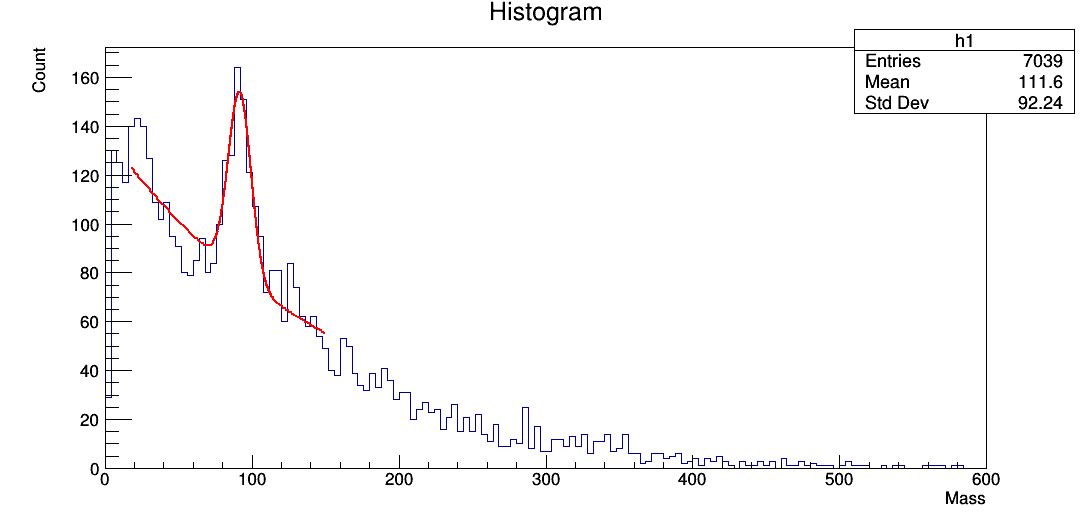 [This fit was with expo + gaussian]
RooRealVar x("x","mass",18,500);
RooDataHist dh("dh","e-e+ peak histo",x,Import(*h1)) ;
RooRealVar mass("mass","Central value of Gaussian",90,80,100);
RooRealVar sigma("sigma","Width of Gaussian",20,0,100);
RooGaussian signal("gaus", "The signal distribution", x, mass, sigma); 
RooBernstein bg_bern("bg_bern","background",x, <! here it says it needs a coefficient list>); 

How do I go about this?